Specialized Shipment Freight Broker
We specialize in the difficult, unique, unusual, and impossible shipments! Next Exit Logistics saves our customers time and frustration by fully managing expectations with our clients and carriers.
Next Exit Logistics is a freight shipping service and freight management company offering customized solutions for all shipping, freight, and truck transport needs. Our unmatched ability to successfully manage heavy haul trucking services on a regional and transcontinental scale makes us one of the top logistics, truck transport, and freight companies in the country.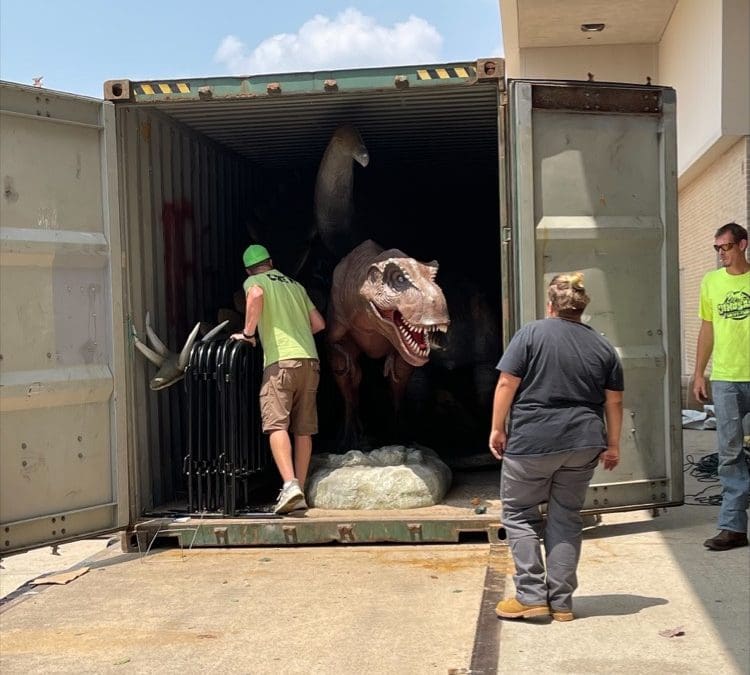 Freight Brokers Specializing in Oversize Shipments
We take pride in maintaining positive relationships with both our clients and truck drivers, delivering innovative logistics results, and ensuring every shipment gets from A to B with optimal efficiency. As a result, we have earned a reputation for excellence based on our ability to understand and manage the unique needs of our carriers, truckers and wholesalers.
Testimonials from Real Customers
An excellent choice for a freight broker. We appreciate your hard work as well!
            ~ Brandon Eggers, Operations Planner, United Rentals
Next Exit Logistics is just what we wanted in a transportation partner and as always the delivery of our freight went great. Thanks again you do a wonderful job.

            ~ Shane Swift, City of Bolivar
I don't want to mess with shipping and transportation. When I need it done, it's done when I use Next Exit Logistics. They are always professional and have answers when we need them.

            ~ Sean Marsh, Project Manager, Steel America
I like when I call Next Exit, the staff makes me feel important.

            ~ Steve McKinney
I booked with Next Exit because you have been fair to me in the past and are always nice. Your competitor was mean to me.

            ~ Todd Richardson, Vendor, TMR & Son Specialized
Everything went great yesterday. I think the trailer we used was the way to go with this. The customer had a crane at their end, but not needing one here was a huge advantage for us. Going forward, I don't think we need to change a thing. We will have more lead time for the remaining shipments. Overall, you guys did a great job, with the right equipment.

            ~ Eric Wainwright, Warehouse Manager, EGW USA
Your professionalism and excellent service is greatly appreciated.

            ~ C. Vasquez. Freight Movements Supervisor, Confidential
I would like to thank Next Exit for working extremely hard on our transportation situation last week. Dealing with your company was by far the easiest part of getting our equipment from Springfield, MO to Omaha, NE on such short notice and on-time; which in and of itself was a very stressful situation. I want you to know that the hard work done, swift response time and overall level of service by them made Next Exit the obvious choice, I can assure you that we will continue to use your company for any future transportation needs moving forward. Once again, thank you so much, I will be sending you referrals any chance that I get.

            ~ Robert Remack, Chief Operating Officer at Enviroworks

 
Next Exit Logistics was recently rated on Texas Smart Buy as a vendor for the Texas Military Department.

GENERAL PERFORMANCE CODE(S):
(301) Shipment made early upon agency/co-op member request,(305) Exceptional customer service response, (310) Order or service completed satisfactorily

            ~ REPORT GRADE: A, DATE PUBLISHED: 3/31/2022