Telephone, Utility Pole, Wood Pilings
Seamless Utility Pole Transportation Solutions for Your Business.
A highline pole (or piling) requires special trucks with a boom to place it on a truck's flatbed. This type of hauling equipment wouldn't exactly be sitting in the parking lot next door to your work site for easy access.
Next Exit Logistics makes the process of pole removal and transport as easy as possible for you. If you hire us, we'll take care of the headaches involved with moving highline poles.
Ready to Go Utility Pole Haulers
We at Next Exit Logistics are ready to help you with all your utility pole transportation needs. Whether you need removal or help moving utility poles to your worksite, we've got you covered.
Consultation
We have over a decade of experience transporting cargo of all shapes and sizes, so no matter what you need a helping hand with, contact us to determine your options. We can consult with you, evaluate your situation and moving challenges, and draw up a plan to complete the job.
Utility Pole Removal
Removing utility poles can be quite a hassle. Without expertise in the area, you risk facing costly complications. At Next Exit Logistics, we can handle the removal for you worry-free.
Highline Pole Transport
No matter the size, weight, shape, and desired destination of your load, we can transport it for you. Transporting highline poles can be dangerous, but we can do it in a safe, careful manner so you don't have to stress about the potential damages and risks of the move.
If you're in need of experienced utility pole haulers to remove or transport poles, the Next Exit Logistics team is here to help. We make the transport process easy so you have one less thing to worry about. Contact us today to get quick, simple support.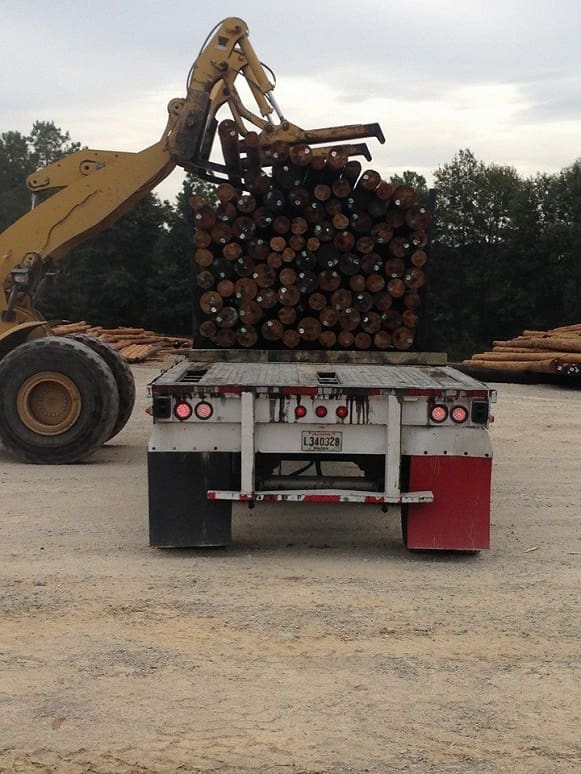 Transporting Utility Poles
If you're a utility or telephone company that has ordered new poles and needs them delivered from the manufacturer's facility to the yard where you will store them before installation, call upon Next Exit Logistics.
Old telephone/utility poles and pilings are unsightly, unwieldy to transport and take up a lot of room.
If you are a company needing to remove used or unneeded telephone or utility poles from your property or work site, Next Exit Logistics can remove and dispose of them quickly and properly (we place them in appropriate disposal areas, or to the site you designate).
Start-to-Finish Utility Pole Transport: We Handle It All
All you need to do is call us with the poles' location. You don't need to have a refuse place in mind – we will locate an appropriate and legal disposal facility and take the poles there. If you want the utility poles taken to a site you own, we're happy to do so.
We do everything for you. From making sure all permits, manifests and escorts are signed and valid; creating routes to ensure the trucks and their cargo legally can traverse along a highway or road; ensuring that our carriers have the needed trucks with a crane (or boom truck) as well as binders/tarps for securing the poles; and removing electric transformers.
Next Exit Logistics makes telephone and utility pole removal straightforward and trouble-free.
In addition, if your used poles don't meet reuse quality standards, we can take them to permitted landfills or cogeneration facilities.
If you have a pile of old telephone or utility poles you want to dispose of at your region's waste disposal location, but don't know how to get them there, call Next Exit Logistics to arrange for full pick-up and transport. After making an appointment, we'll work with you to get the job done.