A Lowboy trailer (also referred to as a double drop deck) is another semi-trailer with two drops in deck height. One drops right after the gooseneck; the other drops right before the wheels. The double drop trailer allows the deck to be lower than a standard flatbed, which significantly improves the ability to haul heavier loads. Our carriers use lowboys for construction equipment, aircrafts, military vehicles, oversize loads and much more.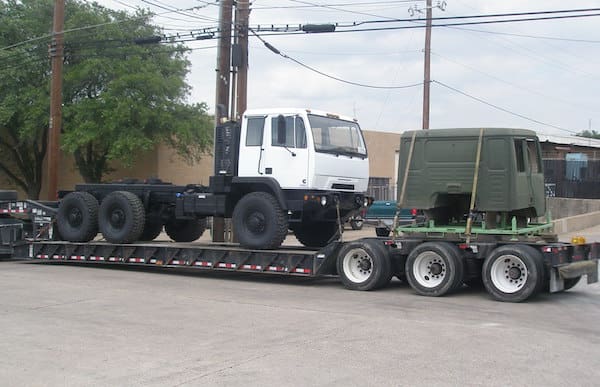 We are proud of the work we do
We have worked hard to become one of the nation's top heavy equipment brokers and transportation companies. Whether your heavy equipment shipment is local or transcontinental, we have the technology, human workforce, and logistics to get your freight to its destination according to your expectations.