Flatbed Logistics and Shipping Service
We specialize and are the experts in flatbed shipping.  But claiming we're the leading experts in the field of flatbed service is one thing, proving to our clientele, like you, is another altogether.
For starters, you should know that we always double check measurements and piece count to make sure that we are using the most cost-efficient trailer for that particular move.
Furthermore, we offer load planning services for customers that don't know how or need some assistance to ship their equipment.  We offer turn key solutions with services from loading and unloading flatbeds using cranes and forklift service.
We have standard operating procedures that our team is trained on to ensure that we are prepared. This helps to make more capacity available. Hot shots can be utilized for lighter loads, for instance.
The result? High-quality flatbed logistics and shipping services that guarantee your cargo from point A to point B in the best, most efficient manner available.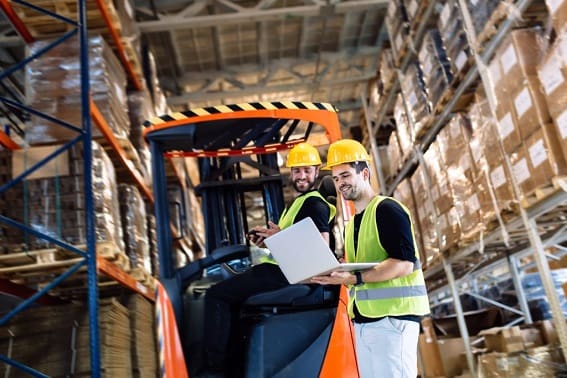 Available Trailer Types
Today's flatbed shipping trucks come in a wide variety of available sizes. We find that, on occasion, our customers ask for a flatbed and actually need a step deck, double drop, RGN, or could utilize a hotshot.
We are efficient, and we are aware of what dimensions will and will not fit on a flatbed to determine the correct trailer type. Sometimes products that can fit on a flatbed can also fit on other open deck trailers.
Conestogas, which could be flatbed, step deck, or double drop, are also great to protect expensive pieces from the weather. Choosing the right trailer can increase efficiencies for loading and unloading. Real value for our clients is in the increased capacity in the open deck market for the right trailer for the right freight. The ability to move an increased capacity means transporting more material efficiently which helps save time and money.
Here at Next Exit Logistics, we offer a broad variety of trailer types designed with you and your freight in mind.
53' Flatbeds
48' Flatbeds
40' Flatbed hotshot trailer
53' Step deck with and without ramps
48' Step deck with and without ramps
Extendable flatbeds up to 65 feet in length
As you can see, we're not your typical flatbed hauling service. We like to ensure that, when it comes to flatbed logistics, you pass by other flatbed transport companies and come to Next Exit Logistics for flatbed solutions that are both cost-effective and efficient.
Truckload vs. Less Than Truckload
Now that you have a better understanding of the types of flatbeds, along with the exceptional logistics services offered by flatbed transport companies like Next Exit Logistics, let's dive headfirst into the debate over truckload vs. less than truckload logistics.
When it comes to flatbed transport, both truckload and less than truckload provide excellent choices for companies in need of shipping services. But what are they?
Any transport of freight that does not require or utilize the entire cargo space of a truck — flatbed or otherwise — is referred to as less than truckload (LTL). A full truckload, conversely, is when shipments take up the entire cargo space or weight limit of the trailer or flatbed truck.
Which one you choose solely depends on your specific needs.
With a less than truckload solution, multiple shipping companies can move product on the same truck, which can ultimately save all companies money in the long-run. It's a cost-efficient way to deliver products or goods with under 15,000 pounds on the truck.
Alternatively, you may want to schedule full truckload logistics with a flatbed hauling company if:
You are shipping enough items or products to fill an entire truck.
You prefer a full truck dedicated to your products.
Your freight is time sensitive.
The weight of your goods exceeds the limits alloted to less than truckload shipping projects.
Before you push forward to schedule transport logistics services of any kind, determine your full load, its weight, and whether or not you require a full truckload or less than truckload solution to suit your business.